The Reaching For Young Stars program has seen it fair share of students who have found a niche in the hospitality industry. Many of whom have grown to great prominence in founding innovation and created new standards in this exacting industry. This continues and the circle grows.
Today, expertise in beverages is playing a larger and evermore important role whether it be a wine steward or a barista and the Cape is becoming known for turning out young people with a greater degree of expertise every year.
Meet this year's Beverage and Barista Candidates for the Mount Nelson Reaching for Young Stars 2023 and where they see themselves in five years and what books they are currently reading.
BEVERAGE MARCO GUERRA, 21
International Hotel School & Simonsig Wines
"I would describe myself as an eager young man who is always willing to help and lend a hand to learn more in this amazing industry. Hopefully traveling the world through luxury yachts as a bartender.

My role model is my mother, Sabine Guerra; She is a strong independent woman who always seems to face adversity and hardships face-on. She is the reason why I always give any task my full undivided attention and all because you never know what opportunity or lesson you may learn."

Dune by Frank Herbert
BARISTA MARI KOTZE, 20
International Hotel School
"I am determined to make a success of opportunities. Whatever I put my mind to I will try everything to get it, because I know the result I want. In the next five years, I would like to have my own guest house and then open a market restaurant on a farm in Grabouw.

Leandie du Randt She is passionate and doesn't put herself in only one box, she has many sources of income and she is using all of her talents. Her career is in acting, writing, motivational speaking and being an ambassador. She inspires me, if you are willing to work for it you can make it.

My Dad He has his own business in real estate and I know how much work he had to put in and still does to make sure the business is a success. My dad never stops learning about new systems to use, new ways to market and attends seminars on how to make sales to keep track with trends. This inspires me to never give up and always continue learning.

Someone Else's Shoes by Jojo Moyes
BEVERAGE RACHEL CILLIERS, 20
The Hurst Campus & Beyerskloof Wines
"I am from the beautiful small town of Ceres. I am currently living Paarl. I am a loyal and hard working person that loves to bring joy to people through my food. I would like to own my own coffee shop/bakery or be a cooking teacher to people of all ages.

Jan Hendrik van der Westhuizen He is an incredible chef and he inspires me so much for being a South African to receive a Michel star, it proves you can achieve so much through hard work and passion."

The Hobbit by JRR Tolkien
BARISTA LEE-ROY ARENDSE, 22
The Hurst Campus
"I am a fast learner, have a huge passion for different styles of cooking foods and plating them as one. I would like to travel the world while I am young and learn different cooking and flavours of foods. Come back to South Africa and start my own business from start and teach others how to develop themselves."

Rebel Cook: Bending the Rules for Brilliant Food by Simon Rimmer
The Cookbook of the Institut Paul Bocuse Worldwide Alliance
BEVERAGE & BARISTA BONGANI ZAZAZA, 24
Superyacht Culinary Academy & Ernie Els Wines
"I would describe myself as someone who enjoys life. I'd like to travel and experience new things.

My role model is Chef Brett Nussey from the Superyacht Culinary Academy."

The Purpose Driven Life by Christian pastor Rick Warren
BEVERAGE KIRSTI KLEIN, 19
Capsicum Culinary Studio & KWV Wines
"I am a friendly, welcoming, hardworking girl who tries her best in everything. If I'm not studying, hopefully I'll be on either a cruise ship or yacht working in the hospitality industry.

My Parents No matter what they push me to be the best. Even with their long hours some days they always make time for myself and my sister."

The Magic Factory by Morgan Rice
BARISTA MICHEE KABUIMA, 26
Capsicum Culinary Studio
"I am ambitious. My goal is to run a business in hospitality.

My dad is my role model. He was a professional chef.

I love reading cookbooks."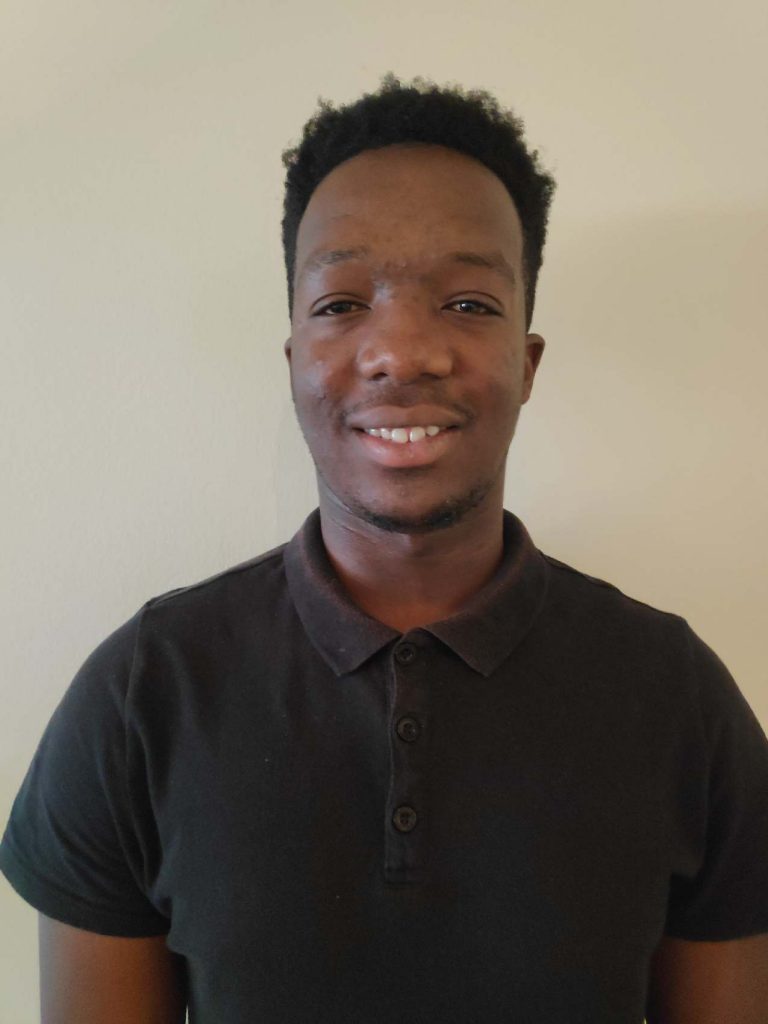 BARISTA PRINCE MAHLANGU
I Love Coffee Barista Training Academy
"I am a friendly person who is willing to do any challenge and always happy to serve people with a smile. I see myself as a game ranger in five years happily working with animals.

My role model is Vin Diesel because he used to struggle to achieve his dreams and now he finally became an actor and also started helping out with his teammates.

I love to read books on animals because it makes me feel connected to them and know their lives and also how to protect them."
BEVERAGE NELISWA GWAZA, 29
False Bay TVET College & Stellenzicht Wines
"I'm a hardworking and driven individual who is not afraid to face a challenge. I'd like to see myself continuing to grow my career and taking on more responsibility within the company by leveraging the expertise I've gained working in the industry. 

My role model is my mother because she taught me how to be patient in critical matters and also she taught me the value of time."

The Catcher in the Rye by J.D.Salinger
BEVERAGE & BARISTA LEE PEPLOE, 28
False Bay TVET College & Neethlingshof Wines
"I am loyal, a good friend, resilient and determined. I am two years into my five year plan but I'm hoping to be working for Royal Caribbean Cruise Liners.

My Grandfather I am because of his teachings."

Atomic Habits by James Clear
BEVERAGE STUDENT GUGULETHU GAMEDE, 20
Cooktastic & Kleine Zalze
"I am a very charismatic person. I would like to be a well traveled chef who has a lot of experience with different cuisines across the world.

Chantel Dartnall She is multi-award winning and is well travelled and has Château des Tesnières in Torcé."

The Alchemist by Paulo Coelho
BARISTA MBONGONO SIKANI, 22
Cooktastic
"I am a very open minded, friendly and assertive person. I would like to see myself working on cruise liners and travelling the world, learning more about food.

Jeffrey Adam 'Duff' Goldman and Gordon Ramsay They are very diverse and committed chefs and they love seeing other chefs succeed in their culinary career."

My Chosen One by Nomhlekhabo
BEVERAGE STUDENT GERALD GOUS, 20
Chefs Training & Innovation Academy (CTIA) & Van Loveren Wines
"I would describe myself as curious. In the next five years I would like to be working overseas, broadening my knowledge.

My Mother Possibly the smartest person I know.
My Grandmother A very caring and strict woman."

The Science of Spice by Dr Stuart Farrimond
BARISTA ETIENNE COETZEE, 20
Chefs Training & Innovation Academy (CTIA)
"Determined and curious towards further learning and my education. I would like to be enriched with as much knowledge and experience as possible.

Marcus Aurelius A philosopher who held the entire 120 man empire together through war and a pandemic applying discipline on Stoic philosophy." 

The Mammoth Book of Chess by Graham Burgess, A Brief History of Time by Stephen Hawking, Atomic Habits by James Clear and The Meditations by Marcus Aurelius
BEVERAGE SHADIA MAMA, 21
Cape Town Hotel `School, Faculty of Business and Management Sciences, Cape Peninsula University of Technology & La Motte
"I am and introverted, self motivated individual that works efficiently. I see myself with multiple degrees and still be working under someone, but working towards buying a franchise.

My Mother She is the most resilient, hardworking person I know and never gives up, even at 50 years old."

The Life of Pi by Yann Martel
BARISTA SISANDA MTEKWANA, 28
Cape Town Hotel `School, Faculty of Business and Management Sciences, Cape Peninsula University of Technology
"I would describe myself as a very open minded happy person, very passionate and whatever challenge is given to me I take on with everything in me. In the next 5 years I would like to start my own establishment and have completed my studies.

My role model is my aunt. She is an amazing person who goes after what she wants. She has taught me the importance of seizing every opportunity you get, working hard, being consistent, dedicated and it's never too late. She has shown me that you can be all of those things and still treat people with respect and kindness."

Purple Hibiscus by Chimamanda Ngozi Adichie
THE TEAMS
CAPE TOWN HOTEL SCHOOL, PART OF THE CAPE PENINSULA UNIVERSITY OF TECHNOLOGY, CPUT & LA MOTTE
CAPSICUM CULINARY STUDIO & KWV WINES
CHEFS TRAINING & INNOVATION ACADEMY, CTIA & VAN LOVEREN FAMILY VINEYARDS
COOKTASTIC & KLEINE ZALZE
FALSE BAY TVET COLLEGE & NEETHLINGSHOF
THE HURST CAMPUS & BEYERSKLOOF
I LOVE COFFEE TRAINING ACADEMY & STELLENZICHT
INTERNATIONAL HOTEL SCHOOL & SIMONSIG
SUPERYACHT TRAINING ACADEMY & ERNIE ELS WINES
#MountNelson
#ReachingForYoungStars2023
#Showcook